PGA West. 4 Bedroom heated pool and spa, mister, BBQ +++
4 Bedroom
5 Baths
10 Guests
PGA West. 4 Bedroom heated pool and spa, mister, BBQ +++
4 Bedroom
5 Baths
10 Guests
PGA West. 4 Bedroom heated pool and spa, mister, BBQ +++
4 Bedroom
5 Baths
10 Guests
PGA West. 4 Bedroom heated pool and spa, mister, BBQ +++
4 Bedroom
5 Baths
10 Guests
PGA West. 4 Bedroom heated pool and spa, mister, BBQ +++
4 Bedroom
5 Baths
10 Guests
PGA West. 4 Bedroom heated pool and spa, mister, BBQ +++
4 Bedroom
5 Baths
10 Guests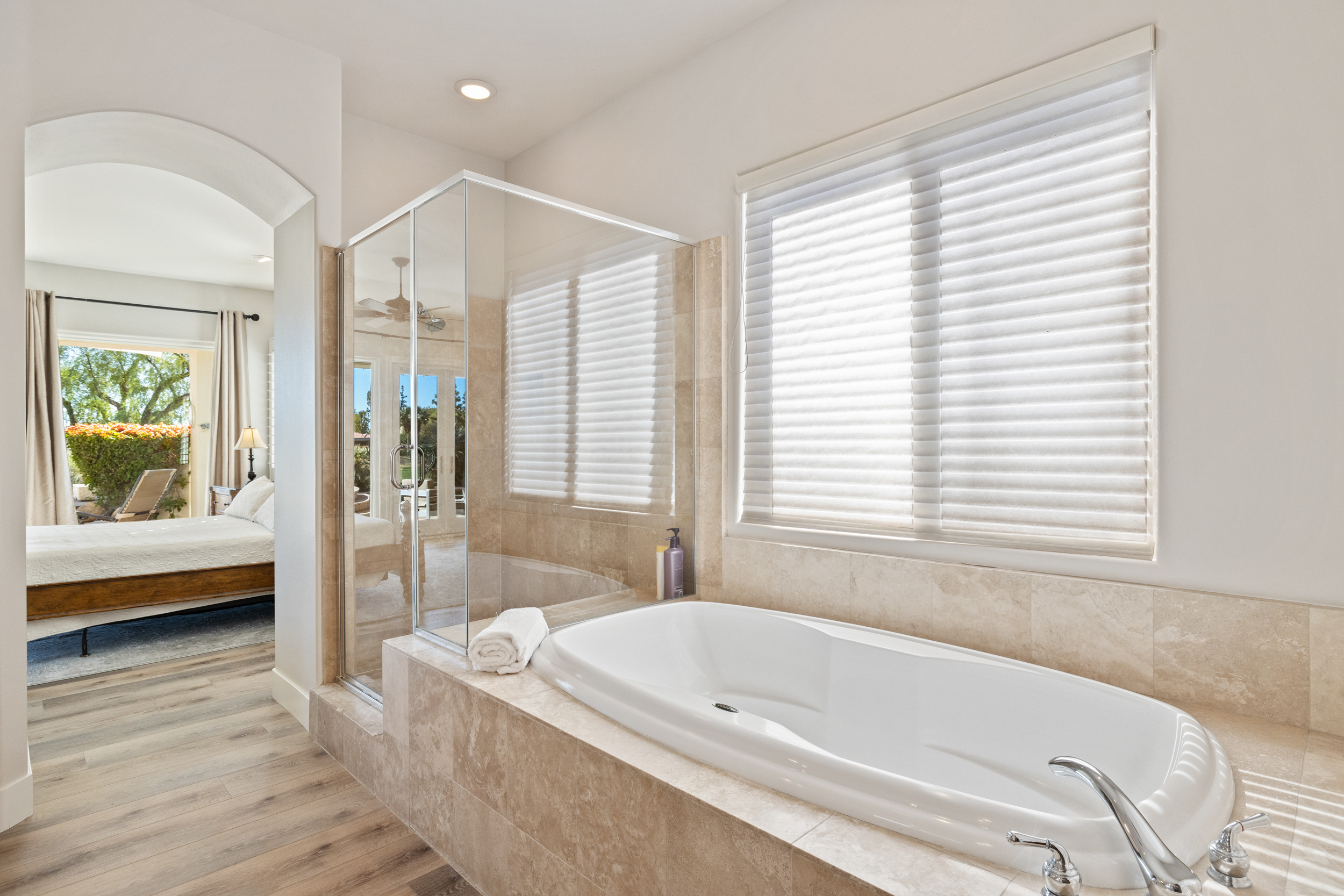 PGA West. 4 Bedroom heated pool and spa, mister, BBQ +++
4 Bedroom
5 Baths
10 Guests
PGA West. 4 Bedroom heated pool and spa, mister, BBQ +++
4 Bedroom
5 Baths
10 Guests
PGA West. 4 Bedroom heated pool and spa, mister, BBQ +++
4 Bedroom
5 Baths
10 Guests
PGA West. 4 Bedroom heated pool and spa, mister, BBQ +++
4 Bedroom
5 Baths
10 Guests
PGA West. 4 Bedroom heated pool and spa, mister, BBQ +++
4 Bedroom
5 Baths
10 Guests
PGA West. 4 Bedroom heated pool and spa, mister, BBQ +++
4 Bedroom
5 Baths
10 Guests
PGA West. 4 Bedroom heated pool and spa, mister, BBQ +++
4 Bedroom
5 Baths
10 Guests
PGA West. 4 Bedroom heated pool and spa, mister, BBQ +++
4 Bedroom
5 Baths
10 Guests
PGA West. 4 Bedroom heated pool and spa, mister, BBQ +++
4 Bedroom
5 Baths
10 Guests
PGA West. 4 Bedroom heated pool and spa, mister, BBQ +++
4 Bedroom
5 Baths
10 Guests
PGA West. 4 Bedroom heated pool and spa, mister, BBQ +++
4 Bedroom
5 Baths
10 Guests
PGA West. 4 Bedroom heated pool and spa, mister, BBQ +++
4 Bedroom
5 Baths
10 Guests
PGA West. 4 Bedroom heated pool and spa, mister, BBQ +++
4 Bedroom
5 Baths
10 Guests
PGA West. 4 Bedroom heated pool and spa, mister, BBQ +++
4 Bedroom
5 Baths
10 Guests
PGA West. 4 Bedroom heated pool and spa, mister, BBQ +++
4 Bedroom
5 Baths
10 Guests
PGA West. 4 Bedroom heated pool and spa, mister, BBQ +++
4 Bedroom
5 Baths
10 Guests
PGA West. 4 Bedroom heated pool and spa, mister, BBQ +++
4 Bedroom
5 Baths
10 Guests
PGA West. 4 Bedroom heated pool and spa, mister, BBQ +++
4 Bedroom
5 Baths
10 Guests
PGA West. 4 Bedroom heated pool and spa, mister, BBQ +++
4 Bedroom
5 Baths
10 Guests
PGA West. 4 Bedroom heated pool and spa, mister, BBQ +++
4 Bedroom
5 Baths
10 Guests
PGA West. 4 Bedroom heated pool and spa, mister, BBQ +++
4 Bedroom
5 Baths
10 Guests
PGA West. 4 Bedroom heated pool and spa, mister, BBQ +++
4 Bedroom
5 Baths
10 Guests
PGA West. 4 Bedroom heated pool and spa, mister, BBQ +++
4 Bedroom
5 Baths
10 Guests
PGA West. 4 Bedroom heated pool and spa, mister, BBQ +++
4 Bedroom
5 Baths
10 Guests
PGA West. 4 Bedroom heated pool and spa, mister, BBQ +++
4 Bedroom
5 Baths
10 Guests
PGA West. 4 Bedroom heated pool and spa, mister, BBQ +++
4 Bedroom
5 Baths
10 Guests
PGA West. 4 Bedroom heated pool and spa, mister, BBQ +++
4 Bedroom
5 Baths
10 Guests
PGA West. 4 Bedroom heated pool and spa, mister, BBQ +++
4 Bedroom
5 Baths
10 Guests
PGA West. 4 Bedroom heated pool and spa, mister, BBQ +++
4 Bedroom
5 Baths
10 Guests
PGA West. 4 Bedroom heated pool and spa, mister, BBQ +++
4 Bedroom
5 Baths
10 Guests
PGA West. 4 Bedroom heated pool and spa, mister, BBQ +++
4 Bedroom
5 Baths
10 Guests
PGA West. 4 Bedroom heated pool and spa, mister, BBQ +++
4 Bedroom
5 Baths
10 Guests
PGA West. 4 Bedroom heated pool and spa, mister, BBQ +++
4 Bedroom
5 Baths
10 Guests
PGA West. 4 Bedroom heated pool and spa, mister, BBQ +++
4 Bedroom
5 Baths
10 Guests
PGA West. 4 Bedroom heated pool and spa, mister, BBQ +++
4 Bedroom
5 Baths
10 Guests
PGA West. 4 Bedroom heated pool and spa, mister, BBQ +++
4 Bedroom
5 Baths
10 Guests
PGA West. 4 Bedroom heated pool and spa, mister, BBQ +++
4 Bedroom
5 Baths
10 Guests
PGA West. 4 Bedroom heated pool and spa, mister, BBQ +++
4 Bedroom
5 Baths
10 Guests
PGA West. 4 Bedroom heated pool and spa, mister, BBQ +++
4 Bedroom
5 Baths
10 Guests
PGA West. 4 Bedroom heated pool and spa, mister, BBQ +++
4 Bedroom
5 Baths
10 Guests
PGA West. 4 Bedroom heated pool and spa, mister, BBQ +++
4 Bedroom
5 Baths
10 Guests
PGA West. 4 Bedroom heated pool and spa, mister, BBQ +++
4 Bedroom
5 Baths
10 Guests
PGA West. 4 Bedroom heated pool and spa, mister, BBQ +++
4 Bedroom
5 Baths
10 Guests
PGA West. 4 Bedroom heated pool and spa, mister, BBQ +++
4 Bedroom
5 Baths
10 Guests
PGA West. 4 Bedroom heated pool and spa, mister, BBQ +++
4 Bedroom
5 Baths
10 Guests
PGA West. 4 Bedroom heated pool and spa, mister, BBQ +++
4 Bedroom
5 Baths
10 Guests
PGA West. 4 Bedroom heated pool and spa, mister, BBQ +++
4 Bedroom
5 Baths
10 Guests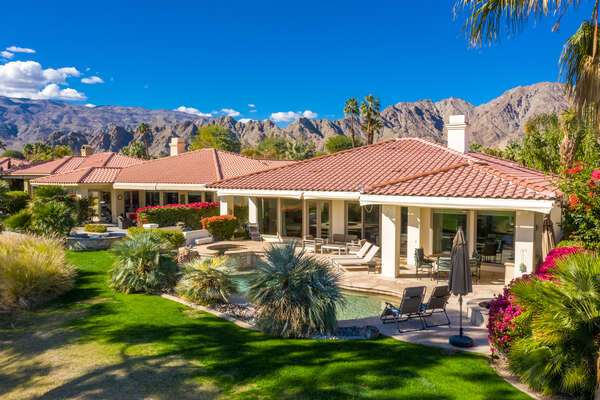 BOOK NOW
OVERVIEW
CALENDAR
RATES
AMENITIES
FLOOR PLAN
PGA West. 4 Bedroom heated pool and spa, mister, BBQ +++
4 Bedroom. City of La Quinta permit number/license number: 259252

6 adults MAX, no noise outside after 10pm. The minimum age for responsible renter is 30. 3 cars MAX.

Relaxing PGA West at its best, enjoy the southeast exposure with a view of the mountains and 10th green of the Nicklaus Private Course. The over-sized windows overlook the pool and course to take full advantage of the pool, golf, and mountain view. Enjoy the pool while using the built-in BBQ, 3 electric Awnings with wind sensors, cool off using the mister system, or warm up and roast s'mores in front of the Fire Pit. The Garage has Epoxy Flooring and Built-Ins.

PGA West and City of La Quinta Rules

1) No outside noise above a whisper after 10pm
2) No outside music at anytime.
3) No inside music that can be heard outside at anytime.

The pool heat is on-demand, meaning we do not heat it when it's not in use or when no guests are staying. It heats up about 3 degrees per hour and it can get down into the 60's during the winter so if you want it heated upon your arrival please keep that in mind and notify us. October Through the end of May the charge is $100/day if pool heating is paid upfront for every day of the stay or $125/day if not. Spa only heating is $40/day if prepaid for the entire stay and $70/day if not. Most resorts heat pools into the low 80's we allow guests that pay for pool heat to heat pool to the mid-80's and spas as high as they like. Please keep in mind, mid-winter, larger pools will have a hard time even reaching mid-80's, pool temperature is not guaranteed, however, generally low to mid 80's is common, even mid-winter.

In addition to the stated cancellation policy, any credit/debit card processing fees will be deducted from the cancellation refund if a credit/debit card is used, generally around 3%. ...
Read More
Rates
| Season | Period | Min. Stay | Nightly Rate | Weekly Rate |
| --- | --- | --- | --- | --- |
| Summer 2022 | 05/14/2022 - 09/05/2022 | 4 | $599.00 | |
| Standard Future Rates | 09/06/2022 - 12/31/2030 | 6 | $899.00 | |
Amenities
Enhanced Cleaning Practices
Cleaning Disinfection
Self Check In / Check Out
High-touch surfaces cleaned with disinfectant
Carbon Monoxide Detector
Fire Extinguisher
Smoke Detector
Deadbolt Lock
Outdoor Lighting
Children Welcome
Pets Not Allowed
Smoking Not Allowed
Accessibility Ask
Free Parking
Ceiling fans
Fireplace
Central heating
Suitable for elderly
Air Conditioning
Hot Water
Private Living Room
Single Level Home
Television
Laptop Friendly
Communal Pool
Hot Tub
Private Pool
Heated Pool
Jacuzzi
Heated outdoor pool
Jacuzzi/hot tub
Outdoor pool shared
Heated Outdoor Pool Private
Kitchen
Dining Area
Refrigerator
Coffee Maker
Microwave
Dishwasher
Dishes Utensils
Spices
Stove
Oven
BBQ
Cooker
Fridge
Kettle
Cooking Basics
Internet
Fireplace
Air Conditioning
Heating
Washer
Dryer
Parking
Garage
Living Room
Hair Dryer
Iron Board
Towels
Iron
Shampoo
Hangers
Essentials
Internet Access
Parking space Accessible
Parking space
TV
Towels provided
Private Entrance
Self Check-In
Keypad
Grill
Balcony
Garden
Golf
Private yard
Terrace
Patio
Balcony/Terrace
Patio Or Balcony
Garden Or Backyard
Wifi
Golf
Golf Optional
Family
Luxury
Romantic
Recommended
80705 Cedar Crest
4 Bedroom | 5 Baths | 10 Guests